Monday, Monday, Monday
and all the people went to work. Yeah!
We slept in and then hit
Johny's Lucheonette
for fried eggs, bacon, toast, and cranberry juice. Two breakfasts and tip for $15...Em really slept in.
This place seats about eleven people. I thought it was good and quick.
Went back to Eataly. No one was there...now know where La Birreria is. Hung out for a bit at Madison Square Park. Word of caution - do not approach the squirrels if you do not have food. they will run to you, scale the fence and be in your face in a matter of seconds!
Picked up Em and headed to Greenwich for our food tour but first we had to feed something to Em...
Remember, we are on vacation.
Went to a book store and giggled at :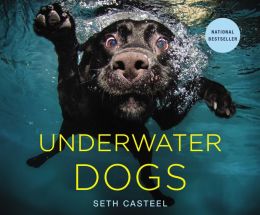 and
Time for the food tour with Bert from
Foods of New York Tours
. I would highly recommend and do wish we had done this first. In no particular order we visited:
Murray's Cheese Shop
- three types of cheeses, apricots, and bread..had Challerhocker best cheese ever
Ted Allen - from Chopped and Queer Eye for the Straight Guy. That's the best I could find.
We got lots of food and a nice history lesson too. The tour was roughly three hours and we probably walked three blocks.
That evening we grabbed a quick bite to eat at
Rare View Rooftop Ba
r, which Teacups recommended and was in our hotel. Let's just say when you order the miniburgers there are six of them and they are GOOD.
Back to Times Square and Peter & the Starcatchers. This was an Off-Broadway venue and was very well done. Hunter stayed awake the entire time...not a lot of singing. The theater was about 3/4 full. Definitely recommend. It is about how Peter Pan became Peter Pan and a bit more.
We are back in Knoxville for a few weeks and then it is off to....