Well after my big closet over haul I was ready to add a few items that I JUST HAD TO HAVE.
Example 1:
J Crew Demlee Sage Cashmere Sweater, size L
On Model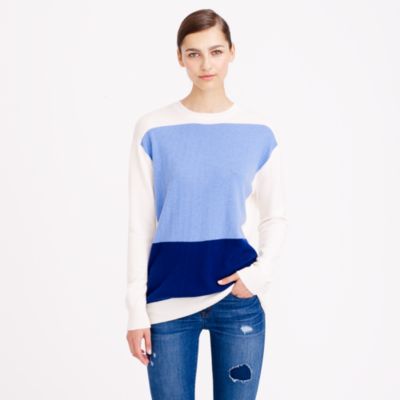 On Me:
Come Closer
Well first it is quite large...a medium would be better. The cashmere is a nice weight.
The neck line is a very high crew...didn't like that at all. I took an even closer shot but my neck and chins were just not posing well. I felt like there should be eyes where my girls are,
little arms and legs and I could be wearing Sponge Bob's cousin. Didn't work for me.
Example 2:
J Crew Collection Cashmere Sweater in Pinstripe, size L
On Model
Why can't I center these pictures?!
On Me:
I actually kept it on for a few minutes for more pictures.
It fell at an awkward place...right above my crotch.
Lines up nicely at the shoulders.
Maybe a size smaller but I felt it was a tad bit short too.
And back it goes.
Example 3:
Thomas Mason for J Crew Collarless Tuxedo Shirt, Size 10
On Model: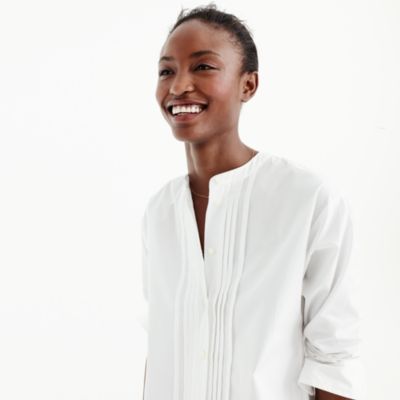 Bitch just won't center. Sigh.
On me:

I felt like either a waiter or a spa worker.


This baby was HUGE.
I have the Thomas Maison for J Crew Tuxedo Bibbed Dressy Shirt in Beautiful Blue Makes the Girls Look Good...Okay, enough with the really long names JC. Call it The Sally or something.
Anyway, I do have another Thomas Maison shirt in size 10 and it is wonderful.
Not sure where I went wrong. Maybe I have gotten smaller? Scale doesn't say so.
I did want to show
Wendy
my fall sandals...yes, I have this rare breed.
Ta Da!
These beauties are only worn in early fall and only with pants.

I have had them forever...maybe the oldest thing in my closet.

We have been busy, busy seeing the kids and now my sister is coming up this coming Sunday.
I can't wait to pick on see her!