Enjoy some throwback while we talk Sheets!
I always thought it was just a "Hotel" thing, but white bedding is everywhere on Pinterest, Houzz, etc. It looks so soft, and cozy, and I can bleach the piss out of it when dirty.
Let's give it a go....
How'd I manage to screw this up. Looks like jail bedding.
I swear there is a duvet in the duvet cover. Ain't working for me. Love the headboard and pillow. Any suggestions?
Side note: I recently learned the sushi roll way to place a duvet into a duvet cover. I still struggled because sometimes I am just incompetent, but I am hoping it will get easier with practice. Thanks
West Elm
!
Has pretty stuff.
Right now they have 25% off plus free ship over $100. Let's give it a go.
Loved this...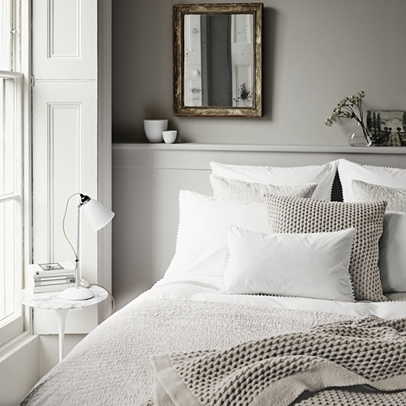 My version:
Love the pom-poms
Yep, I have zero originality. Pretty much copied the look. Just not so many damn pillows. Oops, I just counted and I have exactly the same amount of pillows.
This is actually a quilt so it has some texture. I think that helps.